75th Annual Tour
Wilmington Garden Day, a springtime tradition in the Brandywine Valley, will host its 75th annual tour on Saturday, May 7, 2022 from 10 a.m. to 4 p.m. Featuring both houses and gardens, this is a rain-or-shine event.

Garden Day Tour Tickets available here.


An Evening in the Garden - May5th
Garden Day's Preview Party, An Evening in the Garden, is in its 13th year - and more grand than ever! We hope you will join us to celebrate a treasured tradition in one of Wilmington's most unique and historic homesteads.
Catering will be provide by Caffe Gelato. View the invitation View the Reply card (PDF)


Thursday, May 5, 2022 5:30-7:30 PM Buy Evening In the Garden Tickets
Fall 2021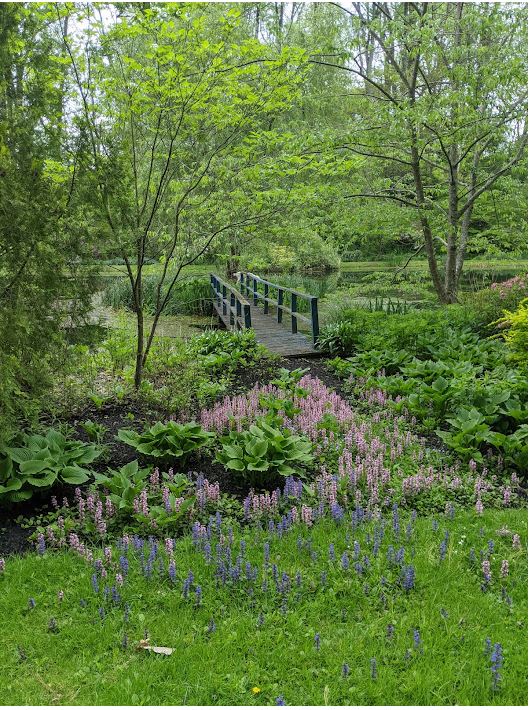 Wilmington Garden Day Returns in 2022!
We consider it a privilege to serve an organization that turns strangers into friends through a mutual love of nature and gardening, while at the same time supporting long-established beneficiaries who help children and families in our community overcome life's challenges and thrive.


Get ready to wind your way through a majestic bamboo forest, linger in a formal English garden, marvel at over 10,000 hosta species and be inspired by unique patio container plantings. These and much more can be found on the 2022 Wilmington Garden Day Tour, a beloved tradition and one of our region's first celebrations of Spring.

Your innovative ideas. Your volunteer time. Your generosity. Your support and participation. These gifts make each year a success. Mark your calendars for Thursday, May 5th for Evening in the Garden and Saturday, May 7th for the Garden Day Tour.

After a long pause, we look forward to enjoying next Spring with you!

WGD Board of Directors
Delaware Today Article
Check out a very nice article about Garden Day in the current
Delaware Today
(PDF)

Tickets are selling quickly so purchase now!!

Area merchants will begin selling ticket on April 13!